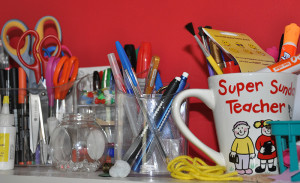 The goal of Manakin's Sunday School and Youth Ministry is to enrich the lives of all our children and youth by helping them know the love of God in their lives.  Many of our church members have volunteered their time and energy to make our children's Sunday School and Youth Ministry experience special and personal, and their efforts are greatly appreciated. These volunteers are dedicated to making the educational experience of our children a meaningful one, which will provide a firm foundation in their lives as they grow.
Sunday School classes join the worship in the church at the Peace on Eucharist Sundays.
Our core curriculum is the Cokesbury's Grow Series for the elementary grades, Confirmation preparation material for the 7th-8th grade class, and discussion and projects for the Senior High. On Sunday morning, we offer experiences through faith, fellowship and opportunities for all to share God's word and witness to one another, and at other times during the year, the older groups organize learning, service and social events.